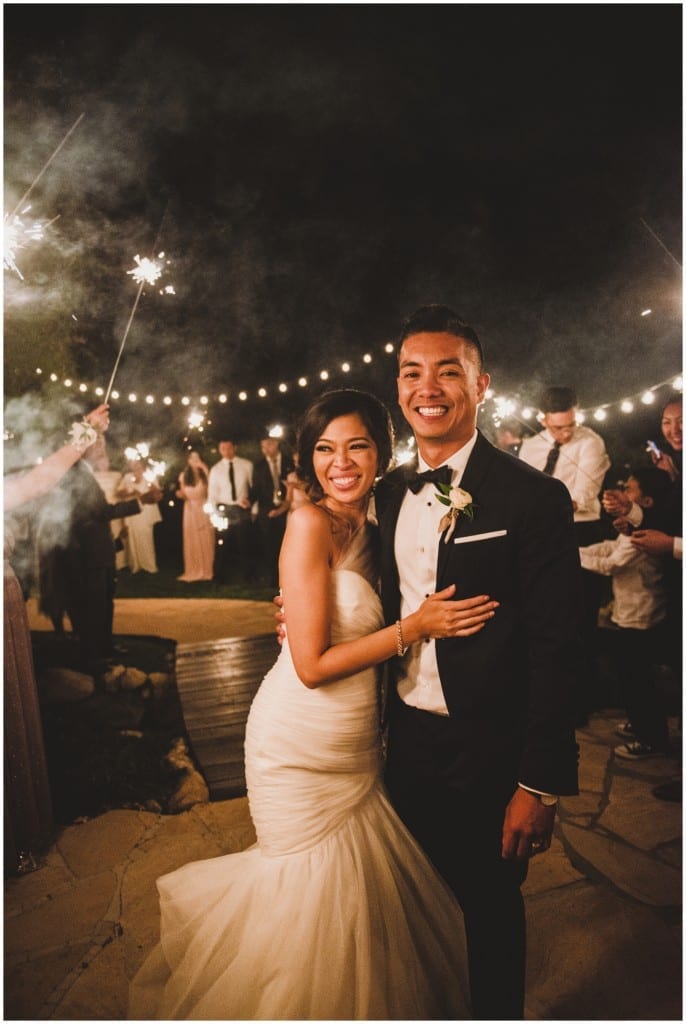 Everyone loves a good sparkler exit, but they must be planned properly! There are a few factors to think about when planning this special exit. 
First, safety. Make sure your coordinator or venue person of contact sets out enough buckets of water nearby. I HAVE actually seen a table cloth get caught on fire!

Second, venue house rules! A lot of venues do not even allow sparklers. Make sure yours is ok with this before buying any. There are other alternatives to sparklers if your venue does not allow them, such as glow sticks! Third, make sure you buy the correct sparklers! I *always* suggest the longer ones because of two reasons; not only do they take longer to burn, giving you more time for a photo op, but they are safer for your guests. They won't burn children's hands and they can be held higher above your heads as we walk underneath them!

"But what if you are scheduled to leave before our reception is finished!?" No worries, I have done a few weddings where we do a sparkler "photo op" instead of an actual exit. Then you and your guests can continue parting and I can finish at my scheduled time!